What Happens if I Can't Pay My Vet Bill?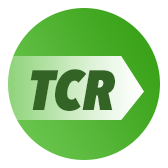 The Credit Review
What Happens if I Can't Pay My Vet Bill? Getting Help with Veterinary Expenses
Not only does a pet need your time and attention, your furry family member can also end up being expensive. According to Business Insider, pet owners spend an average of $126.19 each month on their pets. The ASPCA states that an annual exam for a large dog will cost you about $260. Keep in mind, these average costs can double or triple if something goes wrong and your pet needs additional medical treatment. Petfinder warns that emergency pet care is even more expensive and if your pet needs medical attention in a hurry, you're looking at a bill that's $2,000 or more.
If you receive a vet bill that you simply can't afford to pay, your animal clinic can take your account to collections. Any balance that goes to a collections agency can negatively impact your credit. While it's important to put other basic necessities first, such as your mortgage or power bill, your pet is a part of your family. You may need to seek medical treatment right away to save your pet, and decide to consider your payment options later. If you completely fail to pay, and they take you to collections, there are credit repair companies you can contact to discuss your options with. If your pet needs expensive medical attention, you may want to consider these financial avenues.
Talk to the Vet
Your vet or office staff have probably dealt with this situation before with other pet owners. They may be able to get you help with vet bills by creating a payment plan you can afford. This allows you to make monthly payments to the vet until your balance is paid off. Your vet office staff may also know about local assistance groups or financing companies that can help you pay the bill.
Try Animal Welfare Groups
There may be local nonprofit groups in your area that can help you with your hefty vet bill. Petfinder has a search function that allows you to find local animal welfare groups that may be able to help you. If you can't afford a vet bill or have racked up some hefty balances for petcare, try contacting a few of these local groups to see if they have funds that can be donated to your cause.
Try Crowdfunding
Your friends and family may be willing to help you pay for your pet's medical treatment but you'll need to let them know you're struggling. By setting up a crowdfunding account and posting about it on your social media accounts, you may be able to raise funds from generous friends and followers. There are many crowdfunding sites, but some are specifically designed to ask for assistance with vet bills, including:
Pet Fundr. This site allows you to create a campaign, explain the medical treatment your pet needed, and ask for donations to pay the bill.
Waggle. The mission of this site is to ensure pet owners in financial crisis can keep their pets and also keep them healthy.
PlumFund. You can choose the type of financial situation you need help with, such as "Animals and Pets," create a profile that outlines the financial assistance you need, and share your campaign with friends and family for donations.
Look for Financial Assistance Elsewhere
The Humane Society offers several helpful resources you can contact for vet bill assistance or pet financing. Additionally, pet insurance is a great way to help you pay your emergency vet bills. Just like regular health insurance, with pet insurance coverage, you pay a small monthly premium and your insurance covers large, unexpected bills associated with your pet's care. In some cases, you may be responsible for a deductible before coverage kicks in.
You may also qualify for a pet care credit card that's specifically designed to help you pay the balance of your vet bill. Once you apply and are approved, it works just like a credit card and you are required to make monthly payments, plus interest, until the balance is zero. Credit cards dedicated to pet medical bills include:
CareCap. Your vet may offer the CareCap credit card, which allows you to pay off your balance over time directly to your vet.
CareCredit. This company offers financing options for many types of medical treatments, including vet bills. You can apply for financing for your bills and you'll be required to make monthly payments directly to CareCredit until you've paid off the balance.
Scratchpay. Unlike other credit cards, Scratchpay develops a personalized payment plan for your outstanding petcare balance. After providing your information and receiving an approval, you're placed on a monthly payment plan schedule that suits your needs and allows you to pay the large balance in smaller increments.
Get a Personal Loan
A personal loan allows you to pay off your vet bill and make small monthly payments to eventually pay off the loan. If you qualify for a personal loan for your vet bill balance and are diligent in making these monthly payments, you can build your credit and improve your credit score.
If your credit score is decent and you don't have cash set aside for an emergency, there are very good personal loan options available, and taking advantage of them is better than letting your bill go delinquent. The personal loan and terms available to you will depend on your credit score, current debts you have, and other financial factors. Be sure you can afford your monthly payment before agreeing to a personal loan for your vet bill.
What can I do if I can't pay my vet bill?
You have several options you can pursue if you aren't able to pay your vet bill:
Work out a payment plan with your vet office
Turn to local assistance and financing
Ask an animal welfare nonprofit group for help
Set up a crowdfunding account
Purchase pet insurance
Take out a personal loan (through a marketplace like Credible)