How Do I Improve My Credit After A Repossession?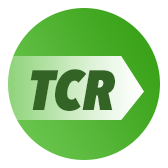 The Credit Review
June 17, 2019
What Is Repossession?
It's an exhilarating feeling to drive out of a dealership with a new car. But sometimes life gets in the way and you find that it is now difficult for you to make payments on your auto loan.
When you take out a loan that has collateral -- such as an auto loan -- it essentially becomes the security deposit for your loan. If you fail to repay the loan to your bank or lender, you risk losing that collateral.
Repossession occurs when that asset or property is seized by your bank or lender after you have defaulted on your payments and sold to repay part or all of your debt. Depending on the state, this could occur without warning, permission from the court, or even after one missed payment.
A repossession can occur under other circumstances too -- even if you have already paid off your property:
Types Of Repossession
There are two types of repossession: voluntary and involuntary.
During a voluntary repossession, you agree to return the item to a specified location or ask the lender to pick it up from your home if you find that you are unable to make your payments.
An involuntary repossession means that a lender will pursue you to pick up your vehicle or another asset anytime they are legally allowed to and without your permission; however, they are required to not disturb your neighbors in the process.
Even if your asset or vehicle is repossessed, you're not off the hook. You are still liable for the loan balance and your lender can continue to try to collect through various means such as by phone, mail, a debt collection agency, or even suing you for judgment. They may also opt to auction or sell your property to cover the debt, but you are still responsible for the loan if it doesn't take care of the entire cost.
How Does Repossession Affect My Credit?
Repossession can seriously damage your credit score and make financial decisions more difficult. This damage is done by multiple factors, including the late payments and the repossession that is eventually listed on the credit report. A lender can also make a judgment against you and if the debt remains unpaid, a collections account can appear on your credit report.
These items remain on your credit report for up to seven years and although the negative effect diminishes over time, they can affect your financial decisions greatly. Lenders will view you as a high-risk borrower, which makes it difficult to take out loans or lines of credit in the future.
What If I Am The Cosigner?
A cosigner assists a less creditworthy individual in receiving a loan or lower interest rate by agreeing to also pay back a loan. The cosigner generally has better credit and, as a result, helps the primary borrower receive ideal terms and build their credit history.
A cosigner is held equally responsible for on-time payments if the primary borrower does not make them, which means that they can face the same consequences of defaulting on a loan -- including repossession. Cosigners can also be sued and pursued by collectors.
If you are a cosigner, be sure to check your credit report frequently to check on any delinquencies. The steps a cosigner needs to take in order to deal with any credit damage are the same as the primary borrower (we will outline these below).
How Can I Deal With A Repossession?
When it comes to facing repossessions, you have options to avoid it.
If you believe you have a repossession, the first step is to check your credit reports. A repossession will generally appear on your credit reports around 30 to 60 days after it has occurred.
According to the FTC, you can obtain one free copy of your credit reports from the three bureaus once a year (or within 60 days of being denied for new credit) by visiting AnnualCreditReport.com.
Examine your credit reports thoroughly for any inaccurate or unverifiable information (remember, only an incorrect repossession can be taken off your credit reports). If you find any inaccurate information, you can either dispute these negative items on your own or hire a reputable credit repair company to do the time-consuming legwork for you.
How Do I Rebuild My Credit After A Repossession?
If your vehicle or asset has been repossessed, the damage your credit will suffer is substantial, but it doesn't have to be permanent. There are other effective ways in which you can rebuild your credit.
The Bottom Line
Repossession can be difficult to recover from, but it isn't the end. Continue working on your credit, make informed financial choices, and look to one of our reputable credit repair services for further assistance.