Get Approved For A Mortgage With Bad Credit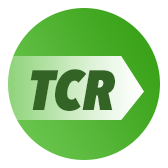 The Credit Review
Why Was I Turned Down For A Mortgage?
A mortgage is an important step to help finance your new home and being denied for one can contribute to the stressful and time-consuming process of moving into your new home.
There are a variety of reasons you may have been turned down by lenders, including:
Employment status or outstanding debts. Lenders check to make sure you have a steady source of income for monthly payments and you may have been turned down due to your income or debts. For certain loans like the FHA mortgage, there is a requirement that you need at least two years of consistent employment.
Mortgage fraud. This is a less common issue that takes place when a borrower gives false or exaggerated information to the lender about their financial situation.
Inadequate savings. Because lenders look at your savings, find homes in price ranges that suit you and your budget.
Your credit score. This is the most likely reason for being denied a mortgage.
What Is The Best Credit Score To Get A Mortgage?
Why does your credit score matter so much? For starters, a mortgage may be the largest loan you ever take and includes a down payment, insurance, and taxes. The better your credit score, the lower your interest rate is -- which can save you thousands in the long run.
The minimum credit score to qualify for an FHA (Federal Housing Administration) loan isn't a set number and fluctuates depending on the state of the economy. When the economy is in a recession, it's normal for lenders to enforce more restrictions. During these times even an excellent credit score may not be enough to qualify you for a loan.
It can be difficult to qualify for a loan with a credit score of 580 or less, although there are personal loans available for those with bad credit. However, if your credit score is considered good or excellent, you can take out a loan with low interest rates.
What Can I Do To Raise My Credit Score?
The difference between qualifying for a loan and being rejected might be a few points. Lenders may also be hesitant to give you a loan if you have no visible credit history, but you can work to build and improve it:
If you are new to credit, securing a credit card is one basic method to start building up your credit, but be wary of opening too many new credit lines since that can actually decrease your score.
You may also want to consider a credit-builder loan (such as one from Self Lender), which is a loan secured by your personal funds and repaid monthly.
Pay on time and pay off some credit cards and other debts before reapplying.
Avoid closing any of your accounts. Even if you are still spending the same amount, you will be using a bigger portion of your available credit. Keeping your accounts open is much more beneficial to your score.
Look for a credit monitoring service that gives you regular updates on your credit score.
If you want to improve your credit score further, you can repair your credit on your own or turn to a reputable credit repair service that can work on your behalf and dispute errors on your credit report such as identity fraud, incorrect payment statuses, and negative strikes for late payments.
Although it may take 1 to 3 months to see any changes in your credit history, many lenders use a different reporting system called rapid rescore to find your new score only a couple of days after the changes are made.
Not sure where to start your credit repair journey? Contact our trusted credit repair companies for more information.
Can I get a mortgage with bad credit?
It is possible, but the interest rates will be much higher since lenders know they are lending to borrowers who have had trouble paying their debt in the past.
How can I improve my credit?
Consider credit repair and contact a credit repair service
Always pay your bills on time
Deal with past due accounts
Reduce your credit utilization
Keep old credit accounts open
Open new credit (but avoid applying for too much new credit)