Best Business Bank Accounts for Startups in 2023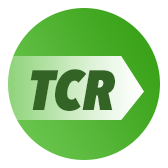 The Credit Review
Every startup should have its own bank account. The first thing you do when founding a startup is open one. It helps you keep your personal and company's finances separate and gives you access to valuable business banking services.
Choosing the best bank account for a startup business can be difficult, so this guide will cover everything you need to know.
Best Business Bank Account for Startups
What is a Business Bank Account for Startups?
A business bank account is a special type of bank account designed for startups and other businesses rather than individuals. Startup founders can use these accounts to keep their personal and business money separated.
Checking accounts for startups also offer business-focused services. For example, they might integrate with popular accounting software or offer tools that make it easier to accept credit card payments or run payroll.
Some banks focus on startup companies. Startup bank accounts typically involve low minimum balance requirements and monthly fees. Many founders start with no employees, so these accounts often focus on sole proprietorships.
Pros and Cons
There are both advantages and disadvantages to using a business bank account for startups.
Pros
For startups, one advantage of these bank accounts is that they often have low or no minimum balance requirements. They also keep monthly fees low.
Startups usually don't have large reserves of cash to stick in a bank account, which means that avoiding these requirements and costs can be a huge help.
They are also designed with startup business and their owners in mind. You may be able to get some forms of assistance from the bank, such as easier underwriting for loans, assuming you can show them that you have a solid business plan.
Cons
A startup-focused bank might not offer everything that a larger company needs. While it could be the correct fit right now, if your startup grows you might outgrow your bank account.
That would make you choose between sticking with a less suitable account or dealing with the headache of changing to a new bank.
Many of the best bank accounts for startup businesses are offered by online banks.
This can be a pro if you're running an online startup but also a drawback for physical companies. If you're dealing with large amounts of cash, online banks often have no way to deposit that cash or make you pay fees to make deposits.
Benefits of Business Bank Accounts for Startups
Business bank accounts come with a lot of nice features for startup businesses.
For example, many will integrate with popular startup apps. You can use these integrations to make it easier to accept payments or handle bookkeeping and taxes.
Business bank accounts also usually have tools to make it easier to handle payroll and pay your suppliers. They may even offer expense management tools, automatic scheduled payments, and the option to organize your funds into buckets for different purposes.
Some business banks are also lenders. If you have a business bank account, that might make it easier to qualify for a loan from that bank, which can be an important source of funds to grow your business from a startup to an established company.
How to Open a Startup Business Bank Account
Opening a startup business bank account is a lot like opening a personal bank account.
You'll need:
Personal identification
An Employer Identification Number (EIN)
Business details and documents
An opening deposit
You can apply for a business bank account in-person at a branch or over the internet. Give the bank your personal info, your business's information, and show the documents to prove that the business is properly organized.
Typically, this process can be finished in just a couple of minutes.
Each bank will have different policies surrounding monthly fees and minimum opening deposits. Try to choose a bank that offers no minimum balance requirements and no monthly fees.
Startup owners frequently ask these questions about bank accounts.
1. What do I need to open a startup business account?
If you own a startup, you'll need to provide the bank with your personal info, your startup's information (including its Employer Identification Number), and any organizing/founding documents. Most banks also require an opening deposit.
2. Do I need a bank account for my startup?
While a startup doesn't strictly require a bank account to operate, it's usually a good idea to open one.
Startup bank accounts help keep your startup's funds separate from your personal money. That makes it easier to track income and expenses. It's also necessary for some forms of startup, such as LLCs, if you want to maintain their liability protections.
3. What business information do I need to open a startup business account?
If you're running a startup, most banks will let you open a business bank account if you can provide documents showing that you've officially formed the startup. That usually means filing forms or documents with local or state governments. You'll also need a tax ID for your company, such as an Employer Identification Number.
The bank may also ask for info like the line of business you're in or annual revenue and expenses.