How to Open a Business Checking Account With Bad Credit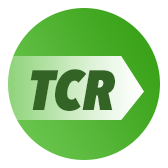 The Credit Review
If you're starting a business, one of the first things you'll need to do is open a business checking account. That means forming an official business and getting an employer identification number (EIN). Once you have that, you can start applying for accounts with local banks and credit unions, providing an opening deposit and your incorporation documents.
In some cases, poor credit can make opening a bank account harder, but there are still options available.
How Does Personal Credit Affect Opening a Business Checking Account?
When you open a bank account, the bank will want to make sure you're not going to do things like constantly overdraft the account, bounce checks, ignore fees, or even commit fraud. They may take a look at your personal credit to see if you have a history of bad financial practices.
While bad credit might give you some trouble when opening a business checking account, the real thing to worry about is your Chexsystems report. You can think of your Chexsystems report as like your credit report, but with a stronger focus on banking activity, such as closing accounts with a negative balance or consistently overdrafting your account.
A bad credit score may make a bank ask more questions before letting you open an account, but a bad Chexsystems report may bar you from opening an account entirely.
How To Open a Business Bank Account With Bad Credit
If you have bad credit, there are a few things you can do to make it easier to open an account.
Form a Limited Liability Company (LLC)
When you form an LLC you receive an employer identification number (EIN) that you can use to identify your business. It also lets you separate your business and personal credit.
Banks may be more willing to work with a more formalized business, even if its owner has some issues with their credit.
Improve your credit score and Chexsystems report
If your credit is blocking you from opening an account, the obvious thing to do is try to improve your credit score. This can take time but will pay off in the end by letting you open an account and saving you money on loans.
Work with a second-chance bank
Some banks, called second-chance banks, specifically target customers with poor credit or negative info on their Chexsystems report. They give those people a second chance to open a bank account and use it well.
They often charge higher fees but can be worth working with because it gives you the opportunity to clean up your credit and Chexsystems report.
Work with a personal banker or local bank or credit union
Personal bankers and local banks are often better at working with you than a larger bank chain that has millions of customers. If you can speak to an employee directly about your situation, they may be able to help you open an account.
How to Improve Your Credit Score
If your credit is giving you issues with opening a business bank account, you should take steps to improve it.
The most important factor in calculating your credit is your payment history. Even one missed or late payment can have a major impact on your credit and drop your score. It can take months to recover, so do everything you can to not miss payments.
In the short term, the best way to boost your credit is to pay off your existing debts. The less debt you have, the lower your credit utilization ratio, the better your score will be.
Another thing to do is request a copy of your credit report. If you notice any errors on the report, make sure to let the credit bureaus know. Removing incorrect info can increase your score.
5 of the best business bank account with bad credit
If you're in the market for a business bank account that is available to people with bad credit, the best options for business banks are:
| | Minimum opening deposit | Monthly fee | Perks |
| --- | --- | --- | --- |
| Novo | $50 | None | Integrates with popular business tools like Shopify and Quickbooks |
| BlueVine | $0 | None | Streamlined website and app |
| Nearside | $0 | None | Earn 2.2% cash back on purchases, business loans up to $10,000 available |
| NorthOne | $50 | $10 | Integrates with popular business tools like PayPal, Quickbooks, and Gusto |
| Wells Fargo | $25 | $10 | Network of 12,000+ ATMs and many physical branches, Access to other banking and lending services |
Novo
Novo is a fee-free online bank that doesn't look at your credit or your Chexsystems report when you apply for an account. It also offers reimbursements for any ATM fees you pay each month.
BlueVine
BlueVine stands apart from the competition thanks to the high interest rate it offers on checking account balances. It also keeps fees low with no monthly fees or minimum balance requirements.
Nearside
Nearside is an online business bank that offers some unique features. It integrates with many popular business applications and even offers cash back on your debit card purchases.
NorthOne
Though it charges an unavoidable $10 monthly fee, NorthOne makes the cost worth it by offering everything you need to manage your company's finances from one place. Its service can help you budget, save for tax season, pay your vendors, and do your bookkeeping.
Wells Fargo
If you want to work with a large bank that has physical branches, Wells Fargo is a solid choice. The minimum deposit is just $25 making it easy to open an account.
Can I open a business account with bad credit?
Yes, it is possible to open a business bank account with bad credit. Some banks may ask some additional questions and there are a few that won't let you open an account but there are plenty that will be happy to give you a checking account.
Do they run a credit check to open a business bank account?
Whether a bank runs a credit check when you try to open a business bank account depends on the bank's policies. Some banks will check your credit and some won't. However, almost every bank will look at your Chexsystems report.
Business Banking Company Reviews