How to Get a Business Credit Card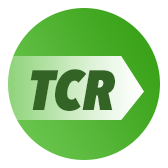 The Credit Review
How to Get a Business Credit Card
Business credit cards are powerful tools for companies large or small. They make it easy to make large purchases without carrying around large quantities of cash and give your company easy access to short-term financing. Getting one is pretty simple. You can apply for one directly with most card issuers online so long as you have some basic business information.
Knowing how to get a business credit card is important for any business owner. We'll break down how business credit cards work, why you should open one, and how to choose the right one for your business.
Benefits of Getting a Business Credit Card
There are many advantages to getting a business credit card.They allow you to access higher credit limits for your company and make it easier to separate your personal and business finances, which can be essential for certain types of companies.
Additionally, using a business credit card will allow you to build your business credit to make financing less expensive in the future and unlock access to rewards cards that offer more lucrative benefits on typical business expenses.
High credit limits
If you're a sole proprietor or running a small company, one of the greatest benefits of a business credit card is that they tend to have higher credit limits than personal cards. That means that your business can use its business credit card to spend more than if you simply use your personal card for company expenses.
Separate personal and business expenses
Using a business credit card means you can keep all of your firm's expenses on one card and use personal cards solely for your personal life. That can make things like bookkeeping and tracking your company's finances much easier.
In some cases, this is required. For example, if an LLC doesn't use a dedicated business credit card and instead mixes personal and business funds, it can lose the liability protection it offers.
Easy financing
Cash flow is essential for any business. You want to make sure you have enough money coming in to cover your expenses.
A business credit card can help with cash flow by providing you with easy short-term financing. If you know your company is getting paid next week, you can use your business credit card to make a purchase today, then pay the card off when you get paid.
So long as you pay your business credit card bill in full each statement period, you won't pay interest.
Building your business credit
Just like individuals, businesses have credit reports and credit scores to keep track of. The better your business credit score, the easier it will be for you to get business loans and apply for premium business credit cards.
The sooner you open a business credit card and start using it on a regular basis the sooner you can start building your business credit score.
Rewards
Business credit cards can offer rewards just like consumer cards. For example, you might sign up for a business credit card offering airline miles or cash back. Typically, these cards focus on the type of purchases that businesses make, so you might find a business credit card that offers elevated rewards rates on things like office supplies.
These rewards can save your company money or help you earn rewards toward free travel.
Business Credit Card Terms and Requirements
Before you can open a business credit card, you'll need to meet a few requirements and provide the card issuer with some information about your business.
You need a business
Of course, to open a business credit card, you need to have a bonafide business, or at least be planning to start one. You can just open a business credit card as an individual.
When you fill out the application, you'll have to provide details about your company, such as:
Your company's legal name
Contact information for the business
Your business structure (LLC vs. sole proprietor for example)
Your company's industry
How long your business has been operating and how many people it employees
Tax IDs
Another thing that you'll need to open a business credit card is a federal tax ID number. If you're operating as a sole proprietor, you might be able to get away with just using your Social Security number but it's a better idea to get an Employer Identification Number (EIN).
An EIN is a unique tax identifier that your business uses. It's essential for things like getting a business credit card and paying business taxes, so you should get one as soon as possible.
Financial information
Business credit card issuers will make a lending decision based on many factors, one of which is your financial situation.
You'll have to provide details such as your company's annual revenue and profit. You should also estimate how much you expect to spend each month when using your business credit card.
Put simply, any credit card issuer, whether they're a business credit card or consumer credit card issuer, wants to make sure you can afford to make the payments you're required to. Companies with higher levels of revenue and better business credit scores will receive higher credit limits.
Personal credit and guarantee
Even though you're applying for a business credit card, your personal credit will play a key role in the process. This is especially true if you're applying as a sole proprietor or with a very new enterprise.
Before you can get a business credit card, the card issuer will examine your personal credit score. If you have a history of missed or late payments, they'll assume you'll use your business credit card similarly, which makes you a borrowing risk.
Even if you're approved for a business credit card, the card issuer will likely request a personal guarantee. This means promising to repay your business credit card balance out of your personal funds if your company can't pay the bill.
How to Get a Business Credit Card?
Understanding why business credit cards are good is one step of the process. You also need to know how to open a business credit card.
The good news is that the process isn't very different from opening a personal credit card.
Choose a business credit card
The first thing you need to do when getting a business credit card is to figure out which card to apply for. There are dozens of business credit cards out there. You can get them from most major card issuers and many banks and other lenders.
Make sure to compare multiple business cards to find the right one for your situation.
Check your business and personal credit
Once you've chosen a business credit card, take a moment to check both your business and personal credit scores. There's no point in applying for a premium business card with strict credit requirements if you have a poor credit score.
This also gives you an opportunity to examine your credit reports for errors and to get them corrected, which can boost your score.
If your credit score is lower than expected, consider applying for a secured business credit card or one that is aimed at companies with poor credit.
Gather documents and submit an application
If your credit score looks good, it's time to submit your application. Each card issuer will have a slightly different process, but they'll all cover similar details.
Expect to need some basic info about your company, such as its business structure and number of employees. Also, have recent financial statements ready so you can provide information about revenue and expenses.
Wait for approval
If you're lucky, your application for a business credit card will get approved instantly. In some cases, the card issuer will want to do more manual underwriting, which can delay the process.
Once you submit the application, all you can do is be patient and wait to see if you're approved. If you are, your card should show up in the mail in a week or two.
Use the card responsibly
Once you get your business credit card in the mail, you're ready to start using it. Make sure to use the card responsibly and only charge purchases that you can pay for out of your business's cash reserves.
If you can afford to, sign up for automatic payments to pay the full statement balance of the card. If you do this, you'll never have to worry about missing payments or paying interest.
How to Choose the Best Business Credit Card
Every business card is different, offering different terms, interest rates, and perks. It's important to shop around and find the right card for your company.
Annual fee
One of the first things to do is check whether a business credit card charges an annual fee. In general, cards without annual fees are best unless you're receiving great perks that are worth more than the fee you're paying.
Interest rate
Ideally, you won't need to carry a balance on your business credit card, which means you'll never pay interest. However, some companies do need to carry a balance on occasion, so it's a good idea to look for a card with a low APR.
Some business credit cards offer 0% APR introductory periods. During that period, you'll pay no interest as long as you make the minimum payment each month. These can be useful if you need to finance a purchase for a few months.
Rewards
One of the top reasons to use a business credit card is to earn rewards. These usually come in the form of cash back or rewards points that may or may not be tied to an airline or hotel.
First, consider the type of rewards you want. Cash back is simple, but if you like to travel in style a travel rewards card can help you earn free vacations.
Next, think about your company's spending habits. Some business credit cards offer a flat rewards rate on all purchases while others give bonuses for certain types of spending.
Try to choose the card that will offer the most valuable rewards for you.
Perks
Many business credit cards, especially premium ones, offer exclusive perks. For example, a business credit card that's co-branded with an airline or hotel might offer elite status or seat upgrades. Others might give you concierge service or access to exclusive events.
If you're interested in these kinds of benefits, look at the unique perks that each business credit card offers.
Bottom line
Getting a business credit card involves a few steps, but once you know how to apply for a business credit card, you should be able to get one fairly quickly. Make sure to compare your options and apply for the card that will provide the most value to your venture.
FAQs
There are many important things to know about how to open a business credit card.
Which bank is best to get a business credit card?
There is no one bank that is the best choice for opening a business credit card. You might consider getting one from the bank that has your business accounts, but you should also compare offers from other lenders to see if better rewards or interest rates are available.
How to apply for a business credit card?
Applying for a business credit card is very similar to applying for a consumer credit card. You'll have to fill out an online form that involves disclosing some information about yourself and your enterprise. Expect to provide details like annual revenue and monthly expenses.
Business Banking Company Reviews