How to Pay for Gender-Affirming Surgery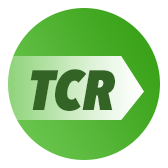 The Credit Review
Reviewed by Ru Chen
Key Takeaways
If you're considering gender-affirming surgery as part of your personal journey, it's important to carefully plan your financing strategy. The expensive costs of surgical transition can follow you years into the future. Take care to choose the financing method that best aligns with your goals and financial needs.
Personal loans can be a valuable financing method that allows you to pay for the high upfront costs of medical procedures and treatments. Consider the following loan providers as reputable starting points.
SoFi
Discover
Avant
LightStream
While medical transition isn't a choice that all transgender individuals decide to make (which is perfectly valid), gender-affirming surgery can improve quality of life and alleviate the effects of gender dysphoria for many transgender and gender non-conforming people. However, the steep upfront financial costs of transitioning can be a massive setback.
In this guide, we go over financing strategies that can help you overcome the financial obstacle of gender-affirming surgery and procedures.
Understanding gender-affirming surgery costs
Gender-affirming surgery, also known as medical transition and gender confirmation surgery, encompasses a wide range of medical procedures, hormonal treatments, and surgical options. While some costs may be covered by your health insurance depending on your insurer's policy details, most people end up needing to pay out-of-pocket.
Here is a breakdown of the expenses associated with common gender-affirming procedures.
Average cost of top surgeries
Female-to-male (FTM) top surgery costs between $6,000 and $10,000.
Male-to-female (MTF) top surgery costs between $5,000 to $10,000.
The exact cost of top surgery can vary greatly depending on geographical location, surgeon, and top surgery method. For example, the double incision surgical method can be around $2,000 more expensive than alternatives.
In addition, many surgeons require down payments before you can secure a surgery appointment.
Average cost of bottom surgeries
Both MTF bottom surgery and FTM bottom surgeries, such as vaginoplasty and phalloplasty, can cost up to $25,000. Additional procedures and hidden expenses can make the already steep cost of bottom surgery rise even higher.
Average cost of facial surgeries
Facial masculinization surgery (FMS) can cost anything between $10,000 and $50,000 depending on the chosen procedures.
Thyroid cartilage enhancement
Nose reshaping
Forehead augmentation
Jaw and chin augmentation
Cheek augmentation
Meanwhile, facial feminization surgery costs slightly more on average, with the total costs ranging between $20,000 and $50,000.
Facial fat grafting
Eye feminization
Chin reduction and shaping
Forehead contouring
Nose reshaping
Average cost of voice surgeries
Voice feminization surgery and voice masculinization surgery are options for those looking to change the pitch of their voices. Voice feminization surgery is a more common procedure due to estrogen hormone therapy not affecting the voice. The voice surgery process may include:
Laser reduction glottoplasty
Cricothyroid approximation
Laser-assisted voice adjustment
If you would rather not commit to voice surgery procedures, consider taking voice training courses. These lessons may cost around $50 an hour, but sliding scale rates are often offered to those with tighter budgets.
Average cost of body contouring surgeries
Body contouring surgeries can cost up to $4,500. Body contouring is also known as body sculpting and is generally less invasive than liposuction.
Average cost of hair transplants
The cost of a hair transplant procedure varies greatly based on how many hair grafts are needed. Hair transplant costs between $8,000 and $20,000. Since hair transplant procedures can pose a financial challenge, it's a good idea to consider alternative treatments.
Ways to finance gender-affirming surgery
Personal loans
Personal loans are installment loans that give you a lump sum of money that you can conveniently use for any gender-affirming procedures and medical expenses. Lenders evaluate your loan application based on two major factors: your creditworthiness and financial stability.
Over the life of the loan, you will need to repay the initial loan amount plus interest. Personal loans typically have interest rates between 6 and 36 percent. If you have a good or excellent credit score, low-interest personal loans can be a valuable way to fund gender-affirming surgeries.
Most personal loans are unsecured, which means that you won't need to offer any assets as collateral. Lenders grant fast funding within a few days of the loan approval, making personal loans an accessible and convenient way to procure funds for gender-affirming procedures.
Credit cards
While a credit card is an accessible, convenient way to pay for expenses using credit when you lack cash, credit cards are not recommended for gender-affirming surgery bills. This is because medical bills can cost thousands of dollars, making it difficult to pay off your entire credit card balance in a billing period. The high balance paired with high credit card interest rates can result in a credit card debt cycle.
HELOC
A home equity line of credit (HELOC) can be used for major transactions and expenses, such as gender-affirming surgery. If you are a homeowner, you can borrow against the equity built up in your home.
HELOCs usually have long repayment periods between 10 and 20 years, giving you ample time to repay the amount of credit you have used. Since the loan is secured by your home equity as collateral, it is important to be aware of the risks involved. If you fail to make the necessary repayments, you risk losing your home through foreclosure.
Credit union personal loans
Credit unions often offer special promotions and financial assistance to their members. Check to see whether you can obtain a personal loan from your credit union with better interest rates and more lenient repayment terms than traditional loan providers.
Health insurance
Some health insurance policies cover gender-affirming surgeries. Check with your insurer to see whether you can reduce the amount you pay out-of-pocket by filing a claim for gender-confirming surgery.
Discrimination in the healthcare industry against transgender people is a common roadblock when trying to access insurance coverage and healthcare. Many transgender healthcare patients have reported that they have been denied medical care or harassed by medical providers. The stigma and discrimination can make it difficult to receive insurance coverage for gender-affirming medical decisions, which is why you may need to seek out alternative financing methods.
CareCredit
CareCredit is a medical credit card that may be used for medical expenses, covering both necessary and elective procedures. Note that you will be given a predetermined credit limit, similar to other credit cards, so using a CareCredit card may not be able to help you cover all of your gender-affirming care.
Friends and family loan
Coming out to loved ones as transgender is often a difficult choice. For trans people with supportive family members and friends, receiving financial support from them may be a viable option. However, be sure that you and the lender are on the same page when it comes to if and how the loan may be repaid.
Eligibility criteria for personal loans
While eligibility requirements vary depending on the lender and your individual financial needs, there are still commonly evaluated factors.
Credit score requirements
There are two major credit scoring systems: FICO and VantageScore. Both models have a range of credit scores between 300 and 850, with the higher the score the better.
If you have a good or excellent credit score, it becomes easier to qualify for personal loans with favorable rates and terms. If you have a credit score below 670, it can be harder to be approved for a personal loan.
To raise your credit score before obtaining a personal loan, here are some useful tips to keep in mind.
Pay down your credit card balances
Make installment payments on time
Review your credit report for any mistakes
Keep open your old accounts for a long credit history length
Track your credit using credit monitoring services
Income verification
Loan providers want to ensure you have the financial capacity to pay off the debt. A steady source of income is a significant factor affecting whether a borrower repays a loan. Proof of income may come in the form of:
Pay stubs
Bank statements
W-2s and 1099s
Tax returns
Debt-to-income ratio
Another factor loan providers assess is how much existing debt you need to repay. The debt-to-income (DTI) ratio is calculated by dividing your total monthly debt payments by your gross monthly income. It's typically good to maintain a DTI ratio below 35 percent. Having a DTI ratio above 43 percent can disqualify you from many loans.
Employment status
Other than income, loan providers may also want to evaluate your employment status. Some lenders might require prospective borrowers to have a minimum length of employment.
Applying for a personal loan: step-by-step guide
Research and compare lenders
Different personal loan providers will offer loans with different terms, amounts, interest rates, and restrictions. It's advisable to begin the loan application process by researching competitive lender options.
Gather necessary documents
Compiling the necessary documents for the loan application ahead of time can facilitate and hasten the process. Here is the commonly required documentation and information when applying for a personal loan either in person or online:
Proof of income
Proof of identity
Credit report and score
Loan purpose
Collateral information (for secured loans)
Existing debt obligations
Fill out the application
When filling out the application in person or online, double check all your documentation to ensure the details are correct and complete. Any inaccuracies and missing information can lead to delays in the loan application or rejections.
Review loan offers and understand the terms
Make sure that you fully understand the terms of the loan before signing a loan agreement. Watch out for predatory lenders who employ unfair lending practices and take advantage of borrowers by implementing hidden fees in the fine print.
Here are a few red flags to watch out for when shopping around for a personal loan for gender-confirmation surgery:
The lender guarantees loan application approval
You feel pressured to accept the loan offer
The contract uses confusing language
The terms seem too good to be true
Receive funds and plan for repayment
After your loan application has been approved, the funds will be directly disbursed into your bank account as a lump sum. You can then use this for any of your transitioning needs and goals.
It's a good idea to have a repayment plan in place before obtaining a loan. Check how much you need to pay each month for loan repayment so that you can create a reasonable budget.
Alternative funding methods to consider
Crowdfunding platforms
If you're willing to share your personal journey and challenges with the public, crowdfunding may be an attractive financing strategy. However, be aware of the potential consequences that come with posting your transitioning story online.
Grants and scholarships
Non-profit organizations and foundations offer grants, scholarships, and financial assistance to those looking to surgically transition and explore their gender identity. Local communities for non-binary, transgender, and LGBTQ+ individuals may also be happy to offer various forms of support.
Well-known foundations and programs that help trans and LGBTQ+ people include:
The Jim Collins Foundation
Point of Pride
Genderbands
Trans Lifeline Microgrants
The Gamma Mu Foundation
Trans United Fund
Payment plans with hospital or surgeon
Some hospitals and clinics will offer payment plans to help individuals facing financial difficulties. It's a good idea to review any in-clinic financial plans before committing to a gender-affirming procedure. That way, you can compare the rates of the hospital payment plan with the rates of alternative financing methods.
FSA and HSA
Flexible spending accounts (FSAs) and HSAs (health saving accounts) are both viable options to fund gender-affirming procedures.
FSAs are employer-sponsored plans that allow you to put pre-tax dollars into an account. You can later use these savings for various procedures and treatments, such as hormone therapy and gender-affirming surgeries. However, it is important to check whether your desired gender-affirming procedures are considered qualified medical expenses. Otherwise, you may not be able to benefit from using FSA funds for the expenses.